User:Bkmlb
From Homestar Runner Wiki
Cardinals Win the World Series!!
WHOOO!
bkmlb
Over 8,000 page views and counting! THIS USER PAGE IS BEST VIEWED IN FIREFOX & IE
[edit] Quote of the Week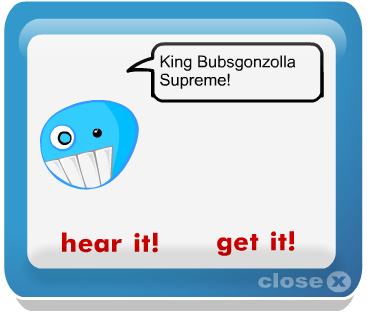 Get it!
(thanks to Venusy for the graphics)
[edit] About Me
!של׀ם I was born on July 25, 1993 in St. Louis, MO. In my user name, the, "B" is my first name and "K" is my last name. The "MLB" is Major League Baseball. I think "Calvin and Hobbes" the best comic EVER That ball was on the line!
I Love baseball
But I extremely love the St. Louis Cardinals
. I always have my Cardinals cap on and usually a baseball shirt. I hate the Cubs. Big Cubs fans get on my nerves, but drunk ones I can't stand.

I used to be User:bkmlb then User:Bkmlb. and I am now Bkmlb. This is a long story so just go to this discussion.
I was introduced to Homestar Runner by a friend around sb email kind of cool in mid December 2003. The first thing I saw on h*r was Lookin at a Thing in a Bag.
I found this wiki when I searched Limozeen on Google . I joined on March 29, 2004 on the ye olde wiki.
[edit]
Go Cardinals
[edit] Some Pictures