User:Invisible Robot Fish
From Homestar Runner Wiki
HRWiki:Userboxes
| | |
| --- | --- |
| NO | This user doesn't believe in having Userboxes on his page. |
| | |
| --- | --- |
| ? | This user reserves the right to change his mind about Userboxes at anytime. |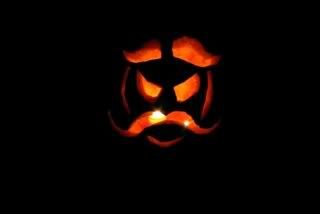 [edit]
Where is IRF?
IRF is busy...really, really, busy. With the three kids, working, and umpiring, I unfortunately have no time to wiki. I have been a H*R fan forever and a member of this fine wiki for several years. I hope that this is not the end to a chapter in my life. With the job that I have now, I have risen to the level to where I actually have important stuff to do. In my hay-day of wiking I would wiki instead of working...and when I went home, I'd wiki, but that really isn't an option anymore. I still make a few edits here and there, but as far I see it now, my days of coming close to resembling a power user are over. Still talk to me though, I log in about once a month.


[edit]
My Mantle
[edit]
Beginings
Haldo! I'm Invisible Robot Fish (IRF for short).
I've been around this great, big internet of ours a few times, so I know what I'm talking about. I made my first edit to this wiki on October 5, 2004. Amazingly, this edit survived to the present day. How is that for starting out on right foot, huh? Anywho, I was welcomed two months later by the proprietor himself, Joey Day. To date, I have made a total of 2700+ edits. 1040+ of them have been mainspace edits.
[edit]
About My Username


Yes! All will tremble at the crack of our eggs and the hush of our 2-ply toilet papers.

I am a sucker for obscure references, and I thought my username should be no different. This name refers to the SB email#16 Band Names. This was the same historic email that introduced us to the band Limozeen! What fun. Outside of the H*R Universe I usually go by the username of topguncali or calitopgun, as Top Gun is nickname I've had since high school (although since its been a long time since high school, very few people know of this nickname, let alone call me it). I love the movie Top Gun despite its many technical and logistical inaccuracies.
[edit]
My Contributions
Created the articles What are you supposed to be?, The Chalkboard, Spooky Tree, Site Components (by the suggestions of It's dot com and Stux), Boots, and Happy Hallow-day Costumes
Added level pics and formatted the table for the Scrolling Shooter Games Menu
reformatted Hanging Objects and added 14 images
Created the image for A History and added a few sections
Re-organized Fourth Wall Breaks into sections and ordered them by date of appearance.
Created a hexadecimal color chart for easy reference (later improved by Tom).
Re-organized Nicknames into sections and ordered them by date of appearance.
Helped cleanup Secret Pages, Barnstars, and Strong Bad Email By Name of Sender
Went through all emails to make sure each page had the same format of Cast, Places, Computer, Date, Running Time, and Page Title
Re-organized the Project page so that one can actually tell what needs to be done I think it's funny that I made a project out of the project page.
Added navigation button to all toon in the categories of Big Toons, Shorts, PBTC, Puppet Stuff, TGS, Character Videos, and Main Pages.
Total number of IP ranges reported for the great NSMC bot trolling of aught five: 60
Number of trolls reported: 2
Came out of retirement to do the transcript for Decomposing_Pumpkins
I celebrated my ten year HRwiki anniversary in October 2014!
[edit]
About Me
My real name is Chris Cali (כריס) and I am a long-time wiki user, and an even longer H*R fan. I consider myself one the original crop of fans that remember things like the old formats of the website, and things like A Jumping Jack Contest. I was born in 1981 and have a beautiful wife Christie. I have 5 children; Anthony - born in 2005, Jocelyn - born in 2007, Elijah - born in 2009, Arabella - born in 2011, and Micah - born in 2014. I live in Chesterfield Virginia.

I love obscure references (hence my username) and love of Homestar Runner.


Favorite Quotes Found in the Wiki:

What about option 4: the "Homestar talking into a banana" is actually a service robot programmed by Louis and Gilbert from Revenge of the Nerds to provide a visual representation of the messages left on the answering machine. The answering machine is, of course, connected to the "Homestar" robot by invisible nanowires or Marzipan's wireless network. from Trey56 ...link to quote
This item was declined like there's no tomorrow... from It's dot com ...link to quote
(from a user talking about The Cheat) Having a fake I.D. in the first place implies that The Cheat is, unlike several other characters, under 21 years of age, or at least too young to engage in some age-restricted activity in Free Country, U.S.A.
[Reply] or he could also be an illigal alien or a secret agent. in short: rv from E.L. Cool ...link to quote
...it's Homestar: "But He's In Space! from KieferSkunk ...link to quote
[edit]
Some of my tastes
I love Christian Rock Music including Casting Crowns, Charlie Hall, Chris Tomlin, David Crowder, Chris Rice, Steven Curtis Chapman, Ginny Owens, Third Day, Reliant K, MercyMe, Todd Agnew, Building 429, KJ-52, Israel Houghton... to name a few I like Rock of various types and Oldies including Billy Joel, Aerosmith, Dire Straits, Mark Knopfler, Simon & Garfunkel, The Everly Brothers, Kansas, Bruce Springstein, James Taylor, Jimmy Buffet, Credence Clearwater Revival, Steeley Dan, and Fleetwood Mac... to name a few
I like Country including Brad Paisely, Tim McGraw, John Michael Montgomery, Montgomery Gentry, Eagles, Toby Keith, Reba McEntire, Alan Jackson, Rascal Flatts, Garth Brooks, and Charlie Daniels ... to name a few
I have more eclectic music tastes including Da Vinci's Notebook, Trans-Siberian Orchestra, Eddie From Ohio, Dar Williams, Frank Sinatra, Great Big Sea, Straight No Chaser, and The Real Group
My favorite comedians are Jeff Foxworthy, Bill Engval, and Dana Carvey.
I like watching The Muppets (although been a little downhill since Jim Henson's passing but I'm loyal)
I love aviation. I have been out of the game awhile, but would love to get back into the game. I used to fly a Cessna Skylane 182 RG. I want to eventually get my instrument rating and mulit-engine so that I can fly the Piper Seneca V.
I have been a baseball umpire since 1994 now. I am currently:
Varsity umpire with

ODUA

D3 college for Old Dominion Athletic Conference (ODAC)
JUCO, D3, and D1 college for Mid-Atlantic College Umpires (MAC)
D2 and D1 college for the Collegiate Baseball Umpires Association (CBUAO)
Conferences I work for:

MEAC
A-10
NE-10
ECC
NEC
CAA
Great Southwest
MACC
CACC
American East
USA South
Big South
My short-term goals:
Getting on the A-10 staff
Getting on the Big South Staff
Longer-term goals:
Getting my first Regional
Getting State High School play-offs (semi-finals and above)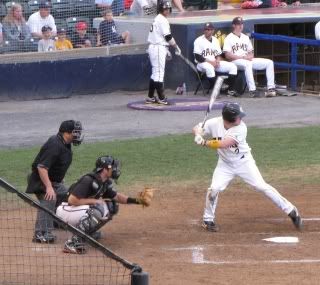 working the plate for VCU vs. VMI
That's me in a nutshell.
[edit]
Haiku Corner
Inspired by Stux
Haiku Corner
Character Name
My Haiku
Character Name
My Haiku
Homestar

clueless no armed man
prancing like an idiot
I like Marshmallows

Strong Bad

Two-bit wrestle man
locks Strong Sad in the bathtub
loves to kick The Cheat

The Cheat

curious creature this yellow dog
fine looking young man he is
always saying meh!

Strong Mad

TAKE IT TO THE HOUSE!
essence of hands in water
loves The Cheat a lot

Strong Sad

depressio man
elephant legs, round body
teased by big brothers

Pom Pom

bubble bouncing man
he is the mack around here
from the isle of Poms

Marzipan

hear carol playing
oh that awful noise, it hurts
a hippie broomsitck

Coach Z

sketchy high school coach
buys "great for baby" items
has athletes footies

Bubs

lovable scam man
hi there every peoples
can float six inches

The King of Town

No one wants to write
anything about the King of Town
not writing one for him


The Poopsmith

very crappy job
employed by a big loser
quick, cover your nose

Homsar

The Human Wedgie
Captain of the Gravy Train
thrill of a lifetime

Lil' Brudder

dragging on the floor
I can make it on my own
handicapped guy

Limozeen

Limozeen hair band
Got the heart of a lion
the wings of a bat
Feel free to post yours here.


Nonsense incarnate
Random quotes are his forte
Blue midget Homestar

One-legged puppy
The Heart of a Champion
He's such a trouper

Making animations
What is he supposed to be?
Always Exploding
Powered by The Kate 22:56, 13 January 2006 (UTC)

HRcoder was so nice to write thise one about me

A haiku about you:

Invisible fish

Is possibly robotic

Is it a mecha?


Homestar Coder

19:28, 23 January 2006 (UTC)

Animal lover
Off to chinchilla protest
Loves to eat tofu!
Powered by The Kate 23:25, 25 January 2006 (UTC)


Well, his head a splode
Master of Strong Badia!
Prank calls Marzipan
Powered by The Kate 23:28, 25 January 2006 (UTC)


Fighting and training
Asking for a challenge
Loves power crunches

Homestar Coder

23:36, 26 January 2006 (UTC)



Veggie Tales Rules!
Sing Silly Songs with Larry
They're missing their arms
Powered by The Kate 22:32, 9 February 2006 (UTC)



Modestly Hot Homsar

Meep-Beep-Beep-Meep-Beep
Said The Cheat-Bot in a calm voice
Calculate he does
--Dacheatbot · Communicate 22:33, 31 May 2006 (UTC)


Leads Cheat Commandos
Voiced by a lazy actor
Gunhaver has gun
WhatThePfargtl 04:22, 18 June 2011 (UTC) 00:00, 1 January 2000 (UTC)
[edit]
Thanks for stopping by!
If you liked this page (or read it and disliked it). Please let me know on my talk page Process Improvement Database







codes for me because I'm too lazy to remember them
{{subst:unsigned|user_name|~~~~~}}
{{subst:showpreview}} ~~~~